The San and Khoi communities welcome the decision, which could have implications for other Indigenous groups — and biodiversity researchers.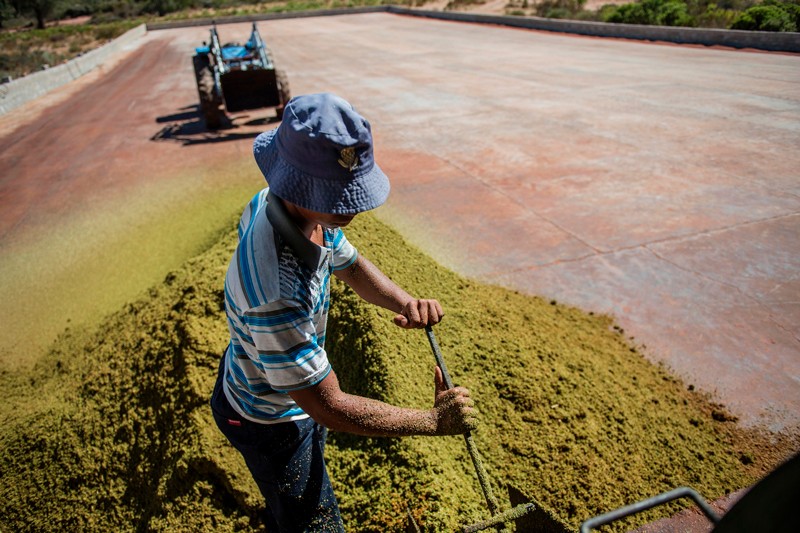 More than a century after commercial farming began on their traditional lands, the San and Khoi peoples of southern Africa will share in the profits of the lucrative rooibos tea industry, the South African government announced on 1 November.
The announcement is the culmination of a decade-long negotiation between industry representatives and San and Khoi community groups. A 2015 review of the historical and ethnobotanical research literature commissioned by the South African government concluded that there is a "strong probability" that the first users of rooibos were the San people and that they — and the Khoi — should be compensated by industry.
Industry says it will pay, but does not accept the government's interpretation of the research and conducted its own literature review.
Representatives of the communities, and the government have welcomed the agreement — the largest of its kind between Indigenous peoples and industry.
"Rooibos is part and parcel of my upbringing," says Collin Louw, chairman of the San Council of South Africa. He says his ancestors used it to soothe skin rashes, among other things.
The agreement is also significant because it's the first such arrangement since the 2010 ratification of the Nagoya Protocol of the United Nations Convention on Biological Diversity. This is an international law that sets the rules for compensating communities if their knowledge of biodiversity is used by businesses or scientists.
'Historic achievement'
Tim Hodges, a Canadian diplomat who co-chaired the Nagoya process, calls the rooibos agreement a historic achievement and a model for other countries and industries.
In particular, the announcement will be closely read by researchers and funders involved in the Intergovernmental Science-Policy Platform on Biodiversity and Ecosystem Services (IPBES), an effort to provide scientific advice on the world's epic loss of biodiversity.
According to IPBES, traditional knowledge — defined by the World Intellectual Property Organization as knowledge that is handed down from generation to generation — of biodiversity is key to discovering as-yet undescribed species. South Africa's decision suggests that brokering agreements to access this knowledge will take time.
"These are sensitive issues," says IPBES member Unai Pascual, an environmental economist at the Basque Centre for Climate Change in Bilbao. "The concerns of centuries cannot just be resolved in a few years."
Counting the cost
Under the rooibos agreement, the San and Khoi communities will receive 1.5% of the 'farm gate price' — the price that agribusinesses pay for unprocessed rooibos (Aspalathus linearis), which is endemic to the Cederberg region, north of Cape Town.[…]
Read More: Indigenous communities win share of South Africa's rooibos tea profits in landmark bioprospecting agreement