OAKICTENTER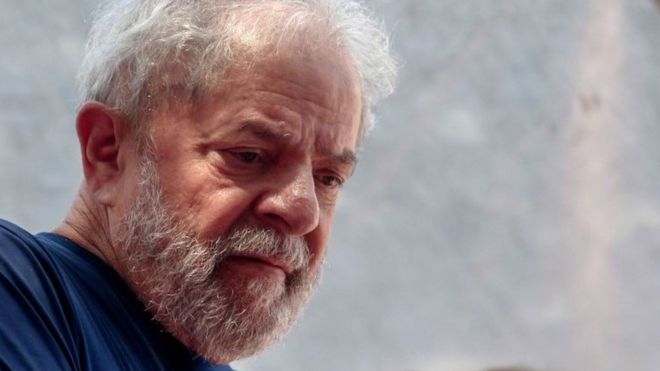 Former Brazilian President Luiz Inácio Lula da Silva has been granted leave from prison to attend his grandson's funeral.
The seven-year-old died of meningitis on Friday, and the jailed ex-leader will be allowed to go to the burial in Sao Paulo on Saturday.
Lula, as he is known, was sentenced to 12 years in prison on corruption charges last year.
The ex-leader says his conviction was politically motivated.
An iconic figure for the left in Latin America, the former trade unionist led Brazil between 2003 and 2010.
But he was convicted for work done on a beach front property, and in Februarya court doubled Lula's sentence after he was found guilty of taking renovation work from a company implicated in a corruption scandal.
His lawyers said he would appeal against the new conviction.
View original post 167 more words