Writing Between the Lines
Scientists say that 55 to 65 million years ago, the North of Ireland was subject to volcanic activity, and that molten lava cooled rapidly, creating fractures in the rock that looked like giant stone pillars, some reaching a height of nearly 40 feet.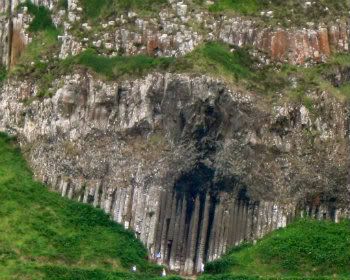 It made a vivid pattern in the rock…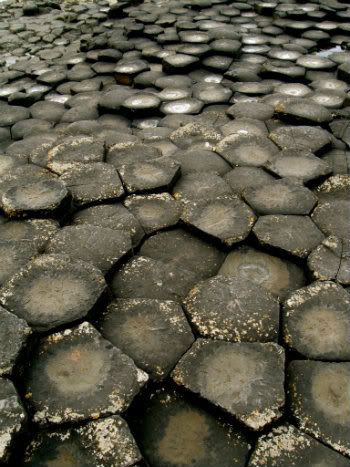 …and was such a unique natural phenomenon that in 1986  UNESCO named it World Heritage Site.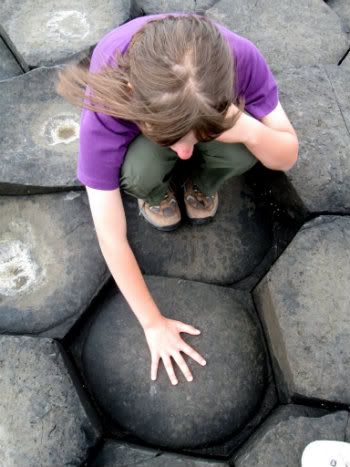 But if you ask me, that's a bunch of blarney.  Better yet, ask any local.  He'll tell you what really happened is that a giant named Finn MacCool was building a causeway to Scotland.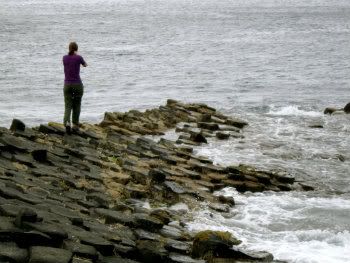 A Scottish giant named Benandonner tracked Finn to the causeway, looking for a fight.  He wanted to prove he was the greatest giant of them all.  He had already tracked down and beaten every other giant in Ireland, and Benandonner wanted to serve up Finn with the same sauce.
View original post 268 more words